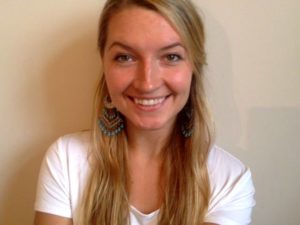 Beata Konieczka, RMT
Beata Konieczka has been practicing massage for the last 15 years. Her gift as a health care practitioner is to help facilitate and empower self love for her clients through body awareness, strengthening exercises, hydrotherapy and yoga therapy.
Beata's journey into massage began at 18 which lead her to graduating from the West Coast College of Massage in 2007, completing a one year full-time Spa Practitioner program. There she studied Shiatsu, Thai Yoga, Aromatherapy, Healing Hydrotherapy and Swedish Massage and Reflexology.
Beata's learning stretched across 5 continents bringing her endless creative inspiration and valuable life experiences, one of these trips took her to Hawaii to study Lomi-Lomi massage, a type native to Hawaii, known for its deep flow and shamanic healing roots.
Inspired by the results of decreased pain and increased energy of her clients, after 8 years of hands on experience, she decided to take the next step and become a Registered Massage Therapist and attended Vancouver College of Massage Therapy to further deepen her knowledge of the physical body.
She is now offering a more integrated holistic approach to massage, combining deep relaxation with deep tissue and orthopaedic style of assessment and treatment planning.
She enjoys the process of creating a trusting relationship with her community, leading people back to awareness of their own self healing abilities with careful attention to exercise, posture, biomechanics and lifestyle choices.
She looks forward to collaborating with you!